THE ODYSSEY (LIMITED CD DIGIPAK)
2500
Ft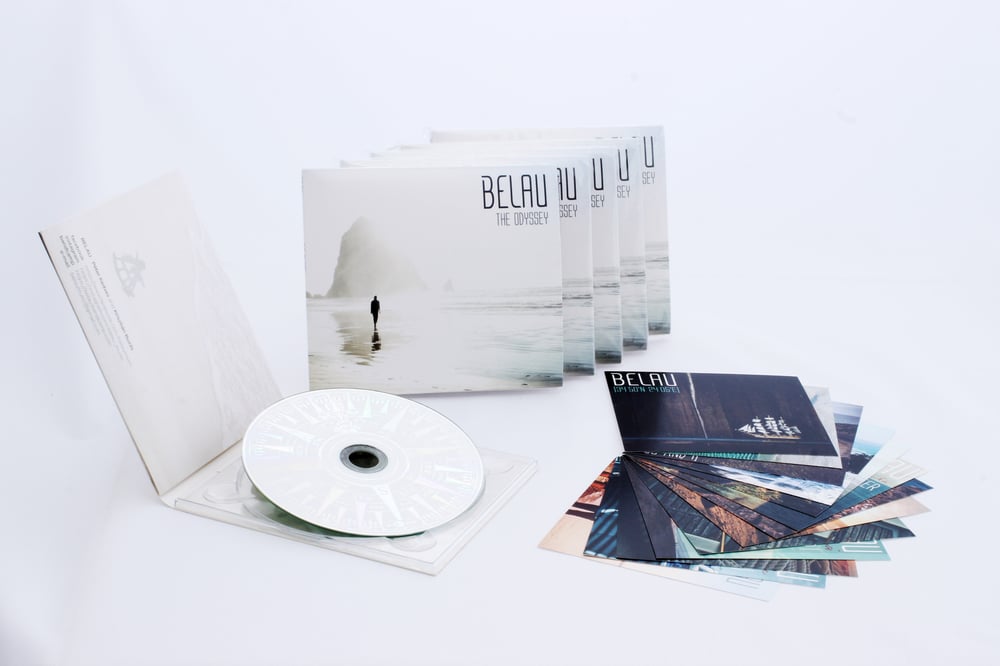 The long-awaited debut full-length album for Belau - featuring hits like You and I or Somebody Told Me So - has been finally released on a physical CD format.
If you are looking for a limited release then this is the right choice: the hand-numbered, limited-to-300, wrapped-in-foil digipak format is featuring a special translucent CD disc and 13 unique artworks for each of the songs with the lyrics on the other side, plus a photo of the members. The booklet and the visual concept was designed by Krisztián Buzás. Order until stocks last!
01. 34°50'N 24°05'E
02. Somebody Told Me So (ft. Dallos Bogi)
03. You and I (ft. Szécsi Böbe)
04. Jay & Alexis
05. Alone at Petrcane
06. Open Water (ft. Myra Monoka)
07. Down by the Sea (ft. Herrer Sára)
08. Costas de Los Sueños
09. Santorini
10. Wicked (ft. Antonia Vai)
11. Retour à Cap-Ferrat
12. Boat Party (ft. Szécsi Böbe)
PRICE: 2500 HUF / 9 EUR / 9 USD + postage!
Please contact us for personal takeover! / Ha személyes átvételt szeretnél Budapesten, akkor kérlek vedd fel velünk külön a kapcsolatot.
This publication has been produced with the support of National Cultural Fund of Hungary through the Cseh Tamás Program.
Contact: belaumusic@gmail.com
Share